5 Social Media Tips To Engage Followers In 2020!
Are you looking to increase the engagement rate on your Facebook page in order to attract new visitors and customers to your website? Facebook is the premier social media site for large and small businesses and bloggers due to the incredible number of followers. To date, is it estimated that 2.8 billion people use the social media platform or one of its other platforms, including Instagram and WhatsApp, according to Statista. If you need to increase your engagement, keep reading for our best social media tips.
1. Post Frequently
The first step to increasing your social media presence and engagement rates is posting frequently. Most businesses and even bloggers create two to three pieces of new content a week, which is perfectly fine in order to keep your blog and website fresh and relevant, but if you only share your new content, you're doing yourself a disservice when it comes to social media engagement. This is because social media posts become irrelevant and forgotten very quickly, sometimes in as little as a couple of hours. For that reason, you'll need to post several times a day. We recommend posting every two hours at a minimum, and posting 12 pieces of content a day may mean you have to post more than what's on your website. To make this work, you want to start with your content that leads back to your website, which can include new and old blog posts as well as service pages. If you still don't have enough content, you can look for relevant pieces of content from news sources, industry websites and even other bloggers. As you get more content on your website, you'll need to use fewer external pieces.
2. Utilize a Social Media Scheduler
Since it's impossible to be on social media 24 hours a day, you may want to consider using a social media scheduler. An auto-scheduler will allow you to post content around the clock at predetermined times. Common social media schedulers include Hootsuite, Buffer, eClincher, SocialBu and WoopSocial. If you aren't sure which social media scheduler is right for you, most offer limited free plans that will allow you to test the service before you commit to paying for a monthly plan. If you're looking for an absolutely free and unlimited option, the platform does offer its own social media scheduling. It's located under Publishing Tools at the top of your business page. Once you click on Publishing Tools, you'll see all your previous posts listed and the number of times they were engaged by your visitors. In the top right corner, you'll see a blue button that says "create". Clicking on that button gives you the option to create your social media posts and either post them now or at a future date and time.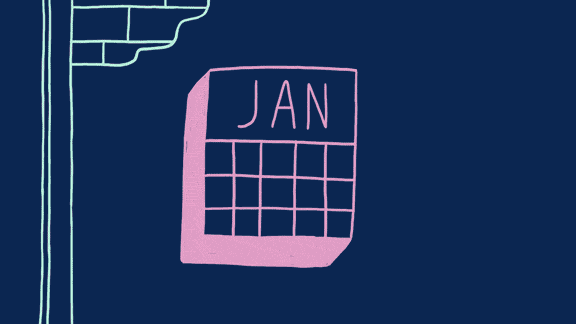 It's important to note that you must have a business page in order to use a social media scheduler. In order to cut down on spam, the social media platform no longer allows scheduled posts on personal pages, and if you are thinking about posting to relevant groups in your industry, you'll have to post those manually unless you are the sole owner of the group
3. Think About Adding Videos
Adding videos to your social media feed is a great way to increase engagement. Most people who see a video post will click on it to view and listen to the content. To get videos on your social media, you can create your own and upload them to YouTube, Vimeo or Vine. The good news about creating videos today is that it no longer takes special equipment. A cell phone and some video editing software are all you need to start posting your own professional-looking content videos. If you're currently lacking in video content, you can source external content in the sale way you source external blog posts and informative articles. Just take a scroll through YouTube, Vine or Vimeo, or try out TikTok, which is a new video streaming and sharing service that can help you connect with other like-minded businesses and influencers.
4. Respond and Reply Quickly to Comments and Inbox Messages
If you have a page for your business or blog, you should strive to respond quickly to comments and inbox messages. This is because the social media platform tracks this metric and tells visitors when to expect a message from you. Ideally, you want to respond to inbox messages in 60 minutes or less and comments within a couple of hours.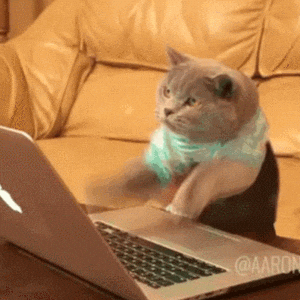 In order to ensure you receive all your relevant messages, you'll have to download the app on your phone and turn on notifications. This will allow you to see your notifications even if you are away from your desktop, laptop or tablet. However, you don't want your response rate to be affected while you're not working late at night or on the weekend, so you'll need to set your business hours on your business page. Just remember to check your notifications and inbox when you get to work in the morning.
5. Use Hashtags
When creating your social media content, don't forget your hashtags. Hashtags can help reach a wider audience that may be interested in your content and services. However, you need to make sure your hashtags are relevant to the post. For this reason, we recommend hashtagging your geographical location, your industry and the topic of your post.
For Example: If you are a home remodeling company in Houston, you'll want to tag every post with #Houston #Texas and #HomeRemodeling or #HomeRenovation. Next, you'll want to think about the topic of your post. If the post talks about kitchen remodels, you'll want to hashtag #kitchen and #KitchenRemodels. If you're a luxury home renovation company, you might want to hashtag #LuxuryHomeRenovations. The good news about hashtags is that most social media platforms and even some autoscheduling sites will help you by suggesting common hashtags as you type your preferred hashtags. These can usually be seen as a dropdown list. Once you see the list, you can click on the hashtag you want, and it will automatically be inserted into your post. For most businesses and blogging websites, a good rule of thumb is to add between three and five hashtags, but you can add more. Instagram allows for the addition of up to 30 hashtags, so it may be worth using that many on Facebook as well. By utilizing these social media tips, you will notice people engaging in your content more frequently, including liking it, commenting, sending you inbox messages and even sharing your informative, inspiring and educations posts as well as your products and services.