Bea Porter
Realtors and Social Media: 5 Things Real Estate Agents Can Do To Engage Their Followers
Being social in person comes naturally for you because let's face it, you have to be a people person to be good at your job as a Realtor. However, being social online isn't so easy for everyone. If you found that your social media platforms are falling flat, then keep reading for the top 5 things to engage your current followers and find new ones now.
Create A Plan
A goal without a plan is… well you know how it ends. If your social media content doesn't have a plan, you're basically shooting in the dark with each post, hoping that something grabs someone's attention. Spending the extra few minutes each month to plan out your posts will ensure that you're providing a variety of content to engage and inform your followers. If you're unsure of what to post, we have a great content ideas calendar that provides 30 days of post ideas for only $10! You can purchase it here.
Provide Value
No one wants to be sold to on Social Media, usually, people are scrolling their feed looking to be entertained or informed. Continue to post your house listings throughout the month, but also sprinkle in home selling and buying tips, home maintenance tips and even decorating ideas. You can also keep people's interests peaked by creating funny and relatable posts, it doesn't always have to be about buying or selling a home!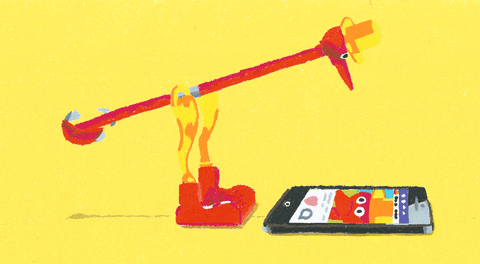 Put the "Social" Back Into Social Media
While automation makes things easier, your audience can tell when you're not interacting with them. People are more likely to comment on your posts when you "like" their comments and respond back. Currently, Facebook is encouraging more conversations on posts, which means the more there is a back and forth conversation on your post, the more likely Facebook is to show it to more people. Things you can do to encourage conversations are:
Ask Questions.

Include Emojis in your posts. (People are more likely to comment on posts that have emojis in them).

Like and respond to users' comments.
Share The Love
A great way to increase your following is to share other users' posts. This can be local businesses and professionals you partner with such as loan officers, home stagers/decorators and painters. It's proper social media etiquette to first comment on the post you want to share, asking if you can share their posts and offering to give them credit when they do. Once they say yes, you can safely share the post on your page. The user is likely to follow your page back and their followers will see that you often share other users' posts and may even start tagging you in posts.
Boost Your Posts
Boosting your posts is a great way to reach more people in your target audience. We typically recommend to boost each post on Facebook for $3 and target your ideal audience when boosting. If you're unsure on how to boost your posts, Facebook gives a great tutorial here.
Social Media can become overwhelming, but if you break it down into these simple tasks, you can make it a little easier on yourself. What tips have you found beneficial in your social media strategy? Share them in the comments below!