Travel Agents and Social Media: 5 Things Travel Agents Can Do To Engage Their Followers
In the days of online consumption, it can be difficult to stand out amongst your competitors. Thanks to social media, however, you can now be competitive with big-name travel agents and really distinguish yourself as personable and experienced. Here are the top 5 ways you can engage your current followers and find new ones!
Be Personable
Most travel sites like Expedia, Kayak, Hotwire, etc. don't provide a personable experience. A user can just book things online without really knowing what else there is to offer. Create posts about how your agency is experienced in traveling and knows all the ins and outs of popular destinations. People want to know what activities they can do, great places to eat, hidden gems in the city that no one knows about. All of these things make a traveling experience more worthwhile. Letting your followers and others know that you provide insights and secrets that these big companies can't do, will make you stand out.
Itinerary Maker
Some people LOVE spreadsheets and plan out every minute of every day. Some people need the planning done for them. As a travel agent, share posts about how you provide an itinerary personal to each of your clients. You can even post an example that shows everything from Airport arrivals/departures times to tips on the best way to get around the city. Social media posts about trip planning and tips are a great way to engage with followers.
Travel Pictures!
Nothing does better than beautiful destination pictures on Facebook and especially on Instagram. Showing pictures with simple captions like, "Wish you were here? Message me now to learn more!" can go a long way! Even posting pictures of your clients (with permission of course) with a testimonial from them is a great indicator of how great your services are! A picture can say 1000 words!
Relatable/Humor
Posting too much about sales-related posts can hurt your engagement. It's also important to engage with your audience through humor, highlighting local community events, sharing fun stories, etc. Humorous posts about common traveling mishaps or maybe a trending video of a heartwarming moment in a foreign country. All of these aren't necessarily related to your agency, but they are still travel content.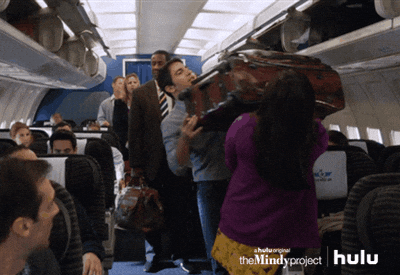 Boosting Your Posts
Boosting your posts can really help with getting your content to a larger audience. It can also help with reaching a specific audience that is most likely to use your services. Boosting as little as $3 can help your posts be seen by people you would never have been able to reach.
Social Media doesn't need to be complicated, just broken down into simple ideas. Plan out your goals and figure out your voice. Use your advantages to highlight why you are a better option than the big guys. Let us know in the comments what tips you have as a travel agent.